Learn more about our landscape maintenance services »
Landscape Maintenance Services
Keeping your landscape in peak condition all year long not only enhances your home's beauty and makes life easier to enjoy, but helps to safeguard your property investment.
Grow Earth Group believes that year-long landscape excellence requires both regular care and a proactive maintenance plan.
We at Grow Earth install over 100,000 yards of sod each year. We consider ourselves one of the top sod installers in MI. Our sod is grown in Imlay city, MI and is comprised of the finest quality of Kentucky Blue Grass seed.
Kentucky Blue Grass forms a dense carpet that is extremely wear-resistant. Our grass is a hybrid variety with a dark, emerald green color and a finer, wirier blade texture. Kentucky Blue grass is one of the best choices for a cold climate.
Learn more about our P
atio & Walkway construction
»
Patios & Walkways
The ultimate patio blends the beauty of the garden with the comfort of the house. Contact us for a free patio or walkway construction estimate.
We can install either a flagstone or brick pavers or find a more economic option to blend stone into the garden.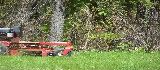 Learn more about our
Lawn care services
»
Lawn Service
We offer weekly or bi weekly plans for servicing lawns. Our professionally trained maintenance experts have developed a proactive approach to keeping lawns beautiful and healthy all year long, enabling us to provide the highest quality professional lawn maintenance available.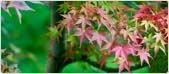 Tree & Shrub Installation
We offer installation of trees and shrubs and can work from your design, or you may work with one of our designers to create a landscape that will enhance your home.
We can have your new plants delivered to your home and our crews will install them for you. We can do this at just a fraction above what you would pay retail & save you a trip to the nursery.
Landscape Design
Learn more about
ou
r Landscape Design
services
»
Besides being beautiful and charming, a landscape must be friendly. It has to be able to function as a livable space, an extension of the home.
The demands made on time and resources should be kept at a comfortable and manageable level. Your customized landscape plan will encompass all aspects of design, bringing the architecture and landscape together with balance.
Get A Free Estimate For Your Project
Call us at
248-420-4630
to receive a free estimate.
Licensed & Insured
For your protection and confidence, Grow Earth Group is a fully licensed and insured landscape company
We service all of Michigan for Sod and Landscape Installation services. However for our lawn service and landscape maintenance we service Oakland county.
For our Lawn care service we maintain properties in Royal Oak, Troy, Birmingham, Bloomfield Hills, Ferndale, Berkley, Clawson, Pleasant Ridge and Huntington Woods.
Testimonials
Grow Earth Landscaping and Lawn Maintenance I can't say enough about their service. I have been a customer for 2 years and each time they "manicure" my lawn, it looks great! From aerating to overseeding, Manu and Danny are tops. My neighbors have taken notice and are using them for their lawn service. By the way, their price are reasonable and I highly recommend them.
Landscape and Sod Installation I recently had grow Earth install sod and mulch, and various shrubs around my property. I would highly recommend Grow Earth to anyone looking for outdoor services such as these. Everything was installed completed in a timely professional manner. At the time I was very busy but Sheru was excellent in working around my schedule to get the job done. Ever since the work was done I have received many complements
John Browne,

Bloomfield Hills

MI
Great Experience with Grow Earth Manu and his team went above and beyond on my sod installation. I needed to have it done quick as my house was going up for sale. they were extremely responsive, tidy and efficient. they also went the extra mile as I needed to have the new sod watered when I went out of town. I know that he has been keeping an eye on it and I feel as though I have been in caring hands. Manu is a man who cares about his work! The lawn looks fantastic. I enthusiastically recommend Grow Earth.